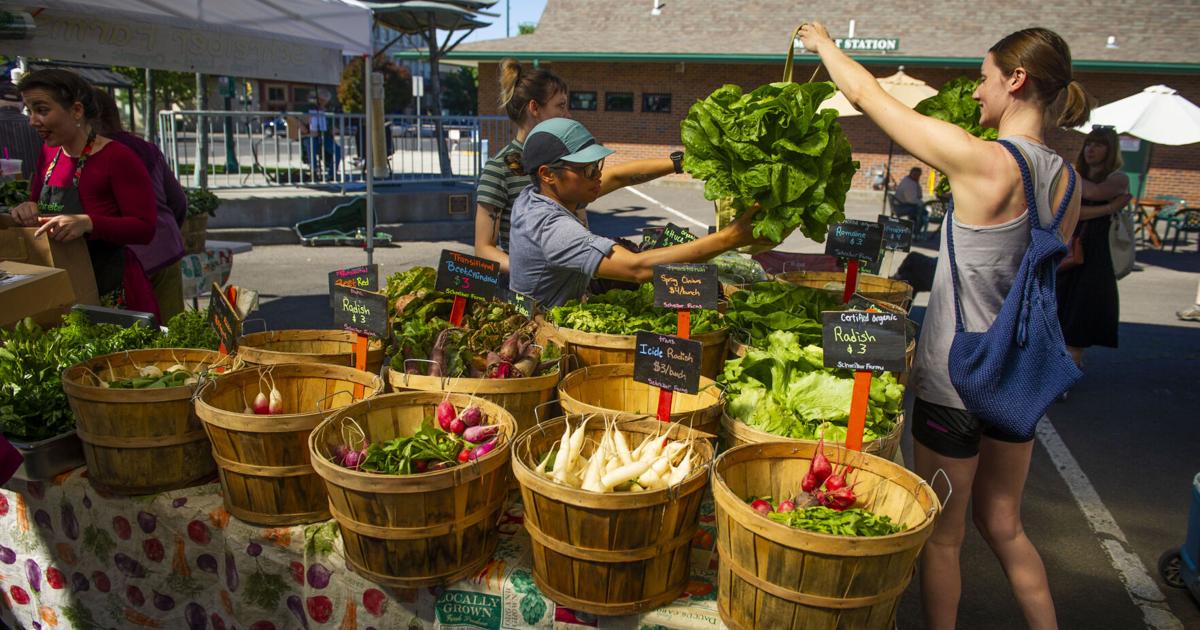 Always something new at Walla Walla's Downtown Farmers Market | Lifestyles
Walla Walla's Downtown Farmers Market is well into its 26th season, but as the warm weather lingers and the melons ripen, it still has a lot to offer for newcomers and regulars alike.
Held every Saturday from early May through the end of October at the Farmers Market Pavilion, a short walk from downtown, open 9 a.m. to 1 p.m., the market has, for decades, been a premiere destination for local produce and handmade goods.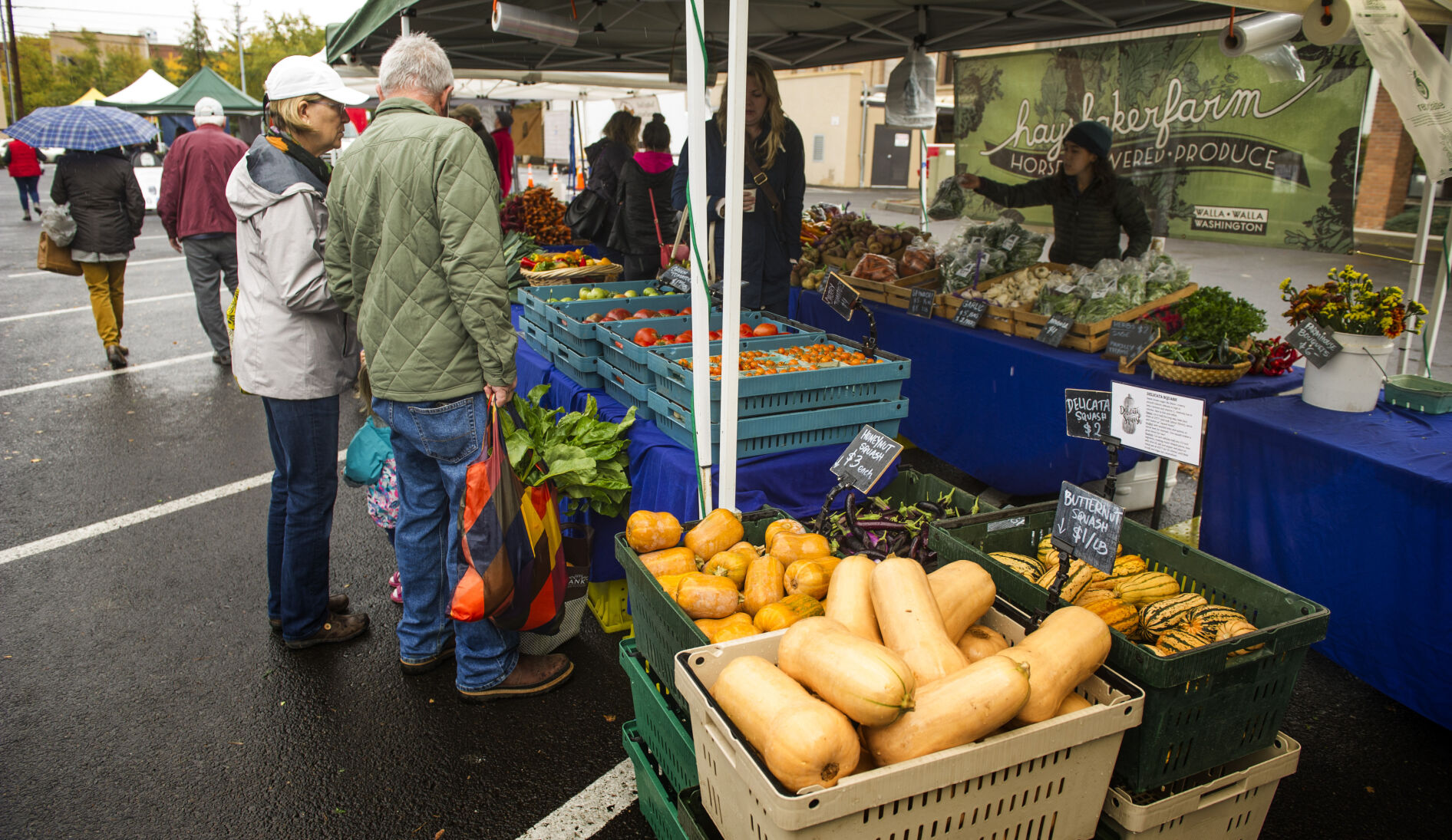 With dozens of farmers, processors and artisans during any given Saturday, the weekly market has significantly rebounded from its pandemic slump, said Kathryn Witherington, executive director of the Downtown Walla Walla Foundation, which manages the market.
"We're excited to continue regrowing it," she said.
For many vendors hawking a wide assortment of fresh fruits and greens, such as R&R Produce, Schreiber Farms, Welcome Table Farms and others, the products on offer shift with the seasons as recent crops replace the old.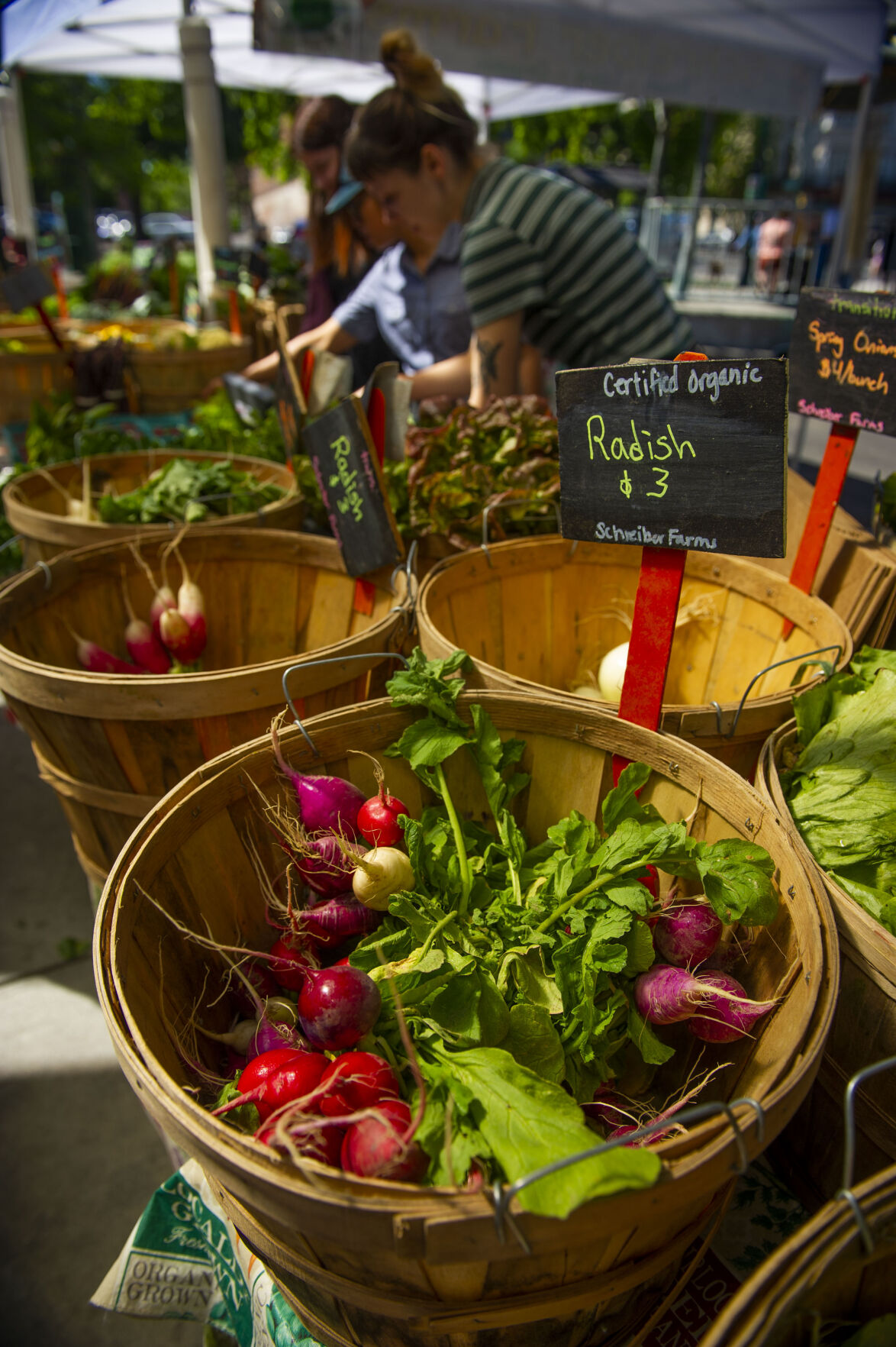 While the products made with milk from Umapine, Oregon, dairy Creamline Farms aren't as subject to the seasons as fresh produce, they still try to mix things up, said co-owner Erica Turner.
The vendor consistently sells cultured butter, non-homogenized milks — including all-natural orange creamsicle-, chocolate- and strawberry-flavored varieties — and cheese made by Walla Walla Cheese Co. with the farm's milk.
With grilling season ramping up, though, they try to keep rotating in new, fun flavors, such as huckleberry-honey butter or jalapeno-lime butter, Turner said.
And while the milk itself is around all summer long, its flavor does subtly change as the types of feed available to the grass-fed cows changes, she said.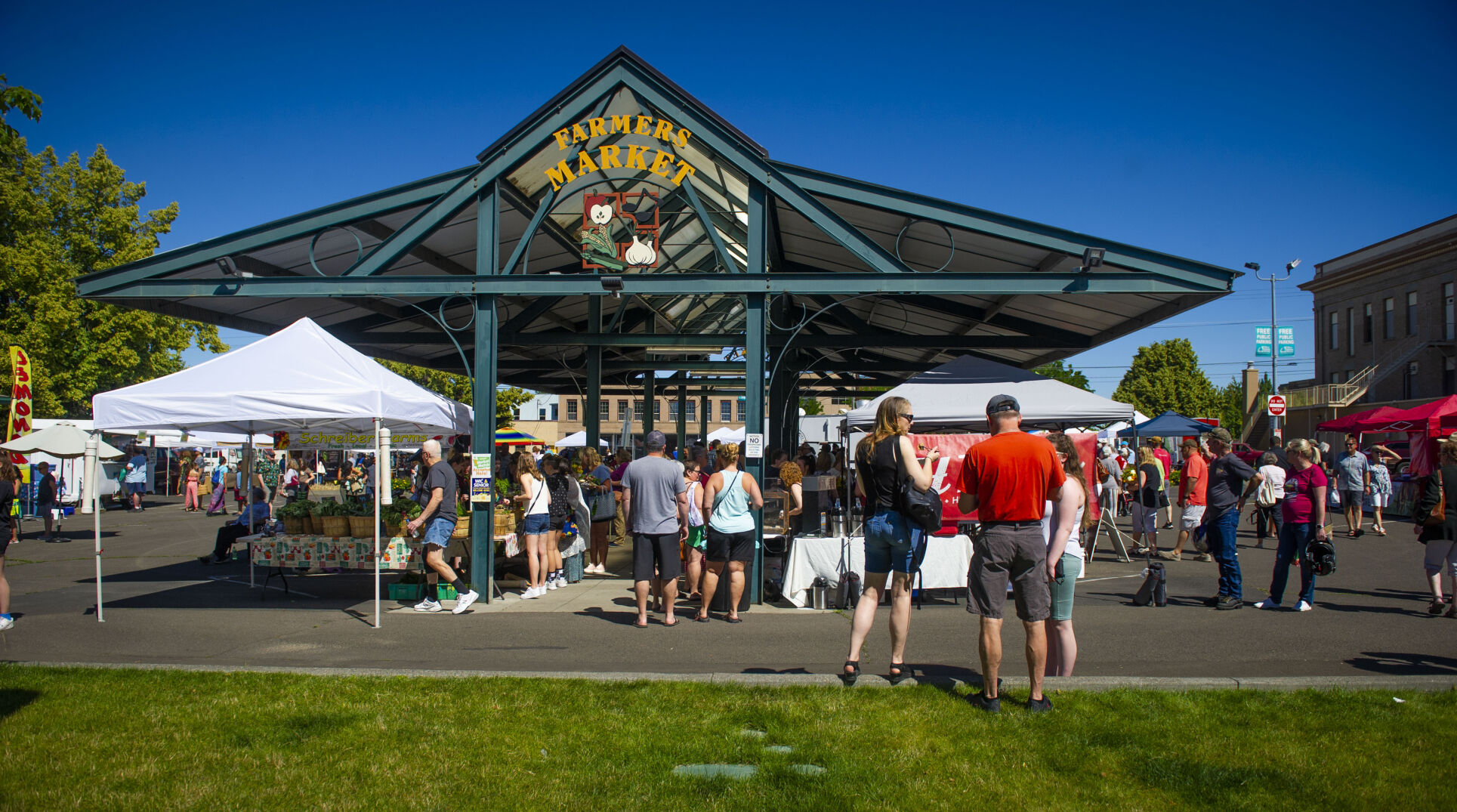 As the fresh flowers from Crockett Road Lavender Farm are sold and what's leftover stops passing muster, they switch to just selling their dried bundles and distilled essential oils through the end of the season.
While the fresh flowers make for a nice accent in the dining room, husband and wife co-owners Tom Binder and Louise Dyjur are fond of using their culinary lavender in scones and lavender lemonade, Binder said. The essential oil can also be adapted for use as a surprisingly potent bug repellent spray, he said.
In at least one case, the produce on offer doesn't change as the summer progresses, but the vendor selling it does.
As the Castoldi Family Farm's onions grow too old for the market towards the middle of August, they'll swap with Locati Farms to offer customers grill-ready Walla Walla sweet onions all summer long, said Farmers Market Manager Alex Heiser.
No matter when those sweet onions are bought, a time-honored favorite use remains the beer-battered onion ring fried in a cast iron skillet, said Nathan Castoldi.
Other products not ripe in time for the Fourth of July will have made their appearance as the month slips into August, such as those on offer from Moonlight Melons.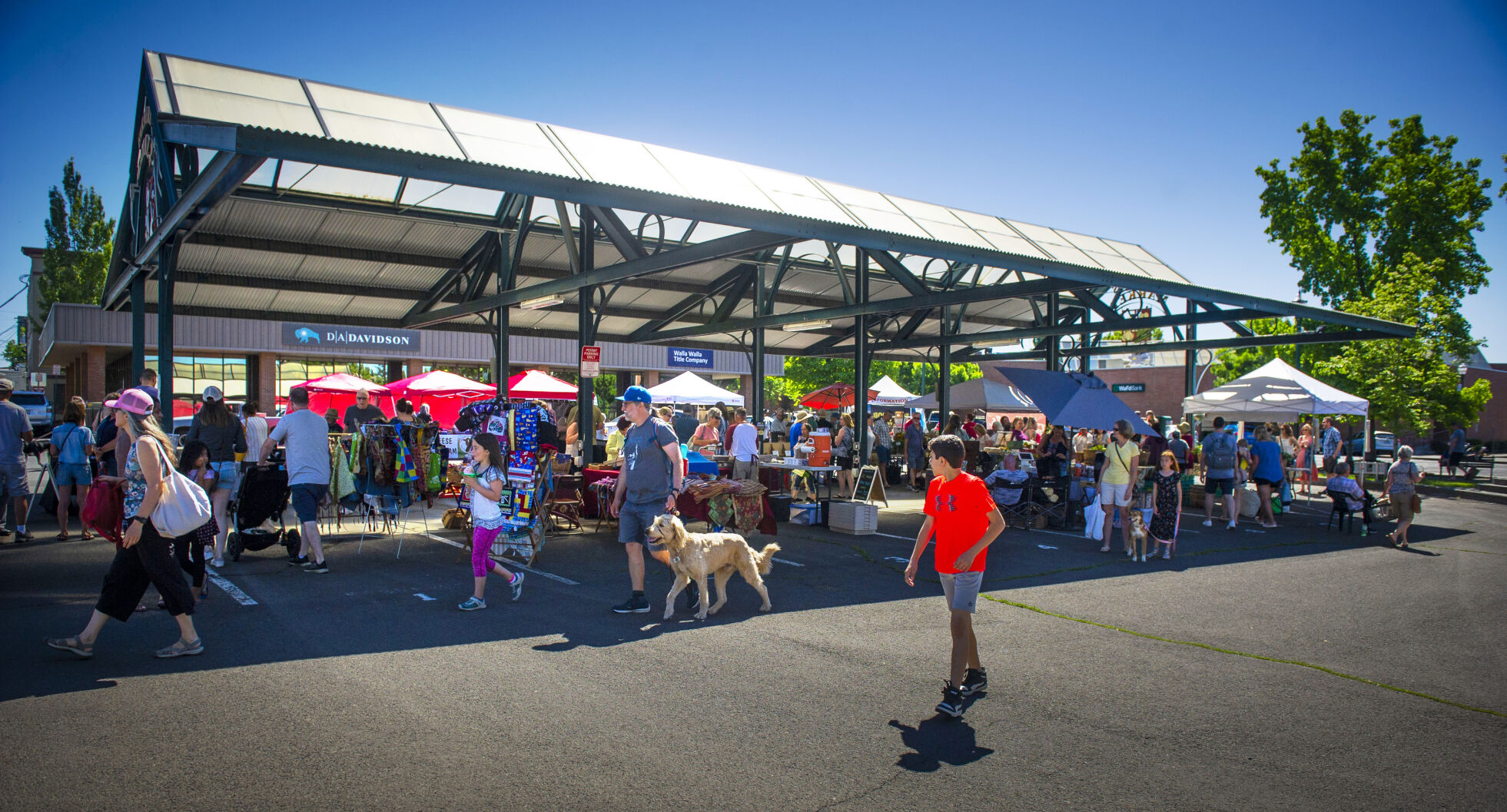 This being a farmers market, and farming being an unpredictable business, some products simply won't be available due to poor weather conditions, such as the strawberries of Aichele Farms, Heiser said. But, he added, that vendor should be back by the end of the month with fresh raspberries and blueberries.
It's been an odd two years of weather for area farmers, swinging quickly from the broiling heat of 2021 to an unusually damp 2022, and that weather has taken its toll.
"On the one hand, it's great because we can be fully reopen, and it's been great to add in that community feel of live music and tables and umbrellas and chairs and encouraging people to linger," Witherington said.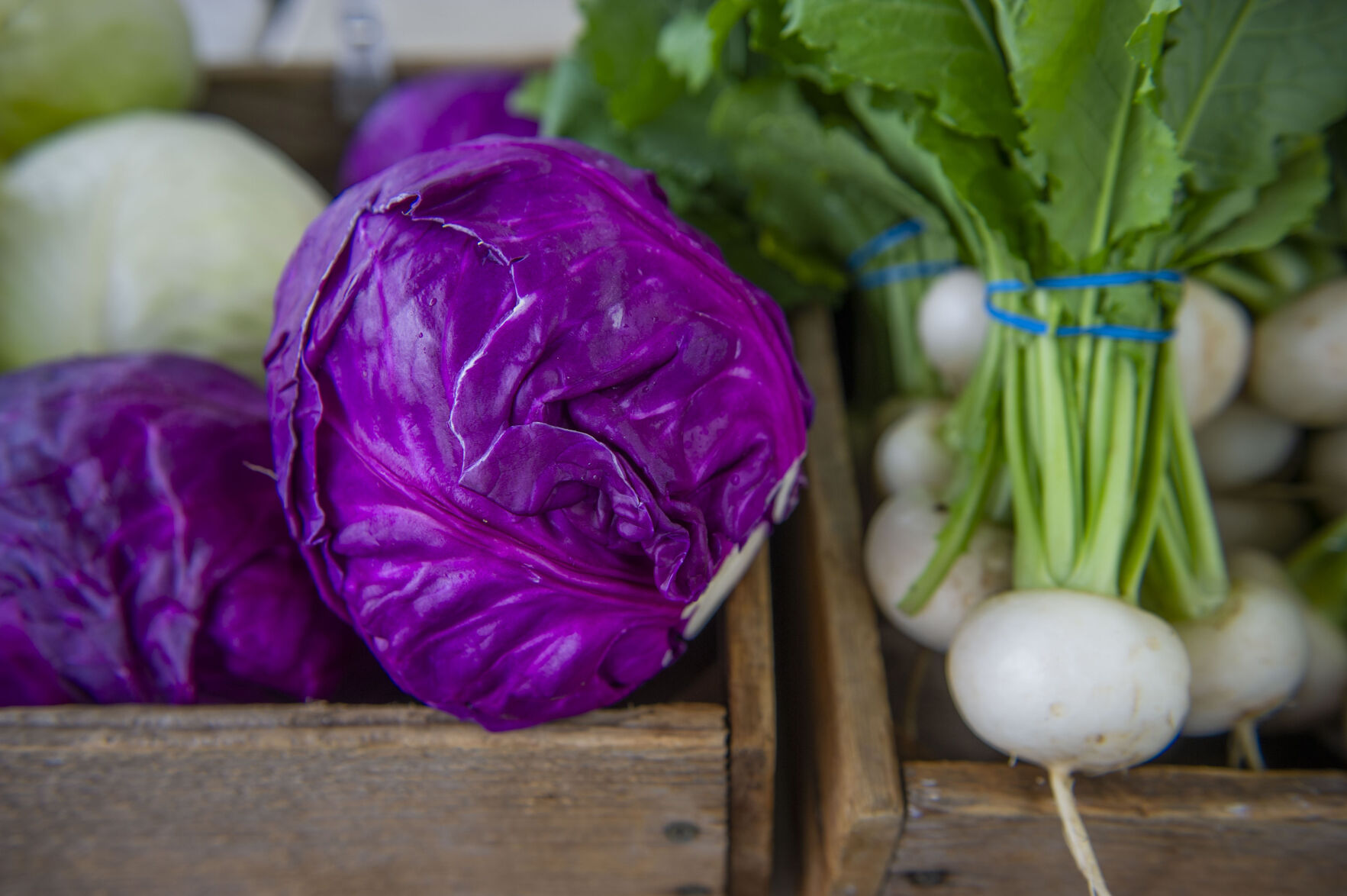 "But spring weather really affected our farmers this year, between the April freezes, all that rain early in the season, and it felt like as soon as that weather was over it got hot," she said.
"For some of our farmers who may normally have been here three weeks ago with cherries and stone fruit, their crops were delayed and in some cases fully ruined."
Still, a lot of varieties of produce tend to start appearing come mid-August, and Witherington still expects that trend to hold this year.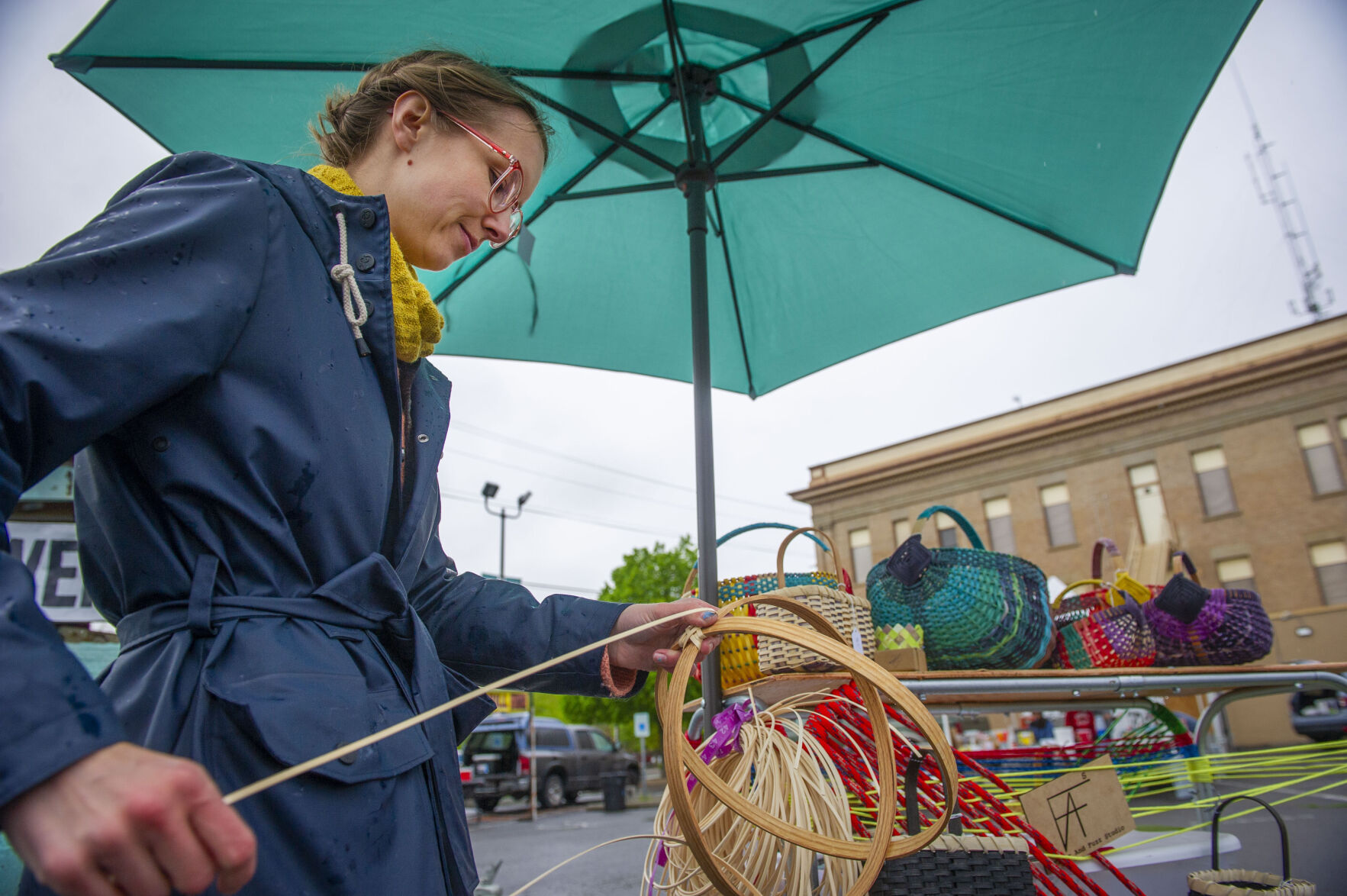 Other products are much less susceptible to the seasons, such as the wine-barrel furniture made by Tikiz Wine Designs, the artful objects from Czyhold Metal Design, the hot meals served up by Granny's Tamales or the cold snacks by Tropical Treats.
But customers can also expect consistent fresh produce from Chesed Farms, which specializes in indoor-grown mushrooms, microgreens and its recently introduced line of year-round fresh herbs as part of a mission to provide "persistent local food" to local residents.
For co-owner Sundown Hazen, there's little better than chestnut mushrooms sauteed with thyme and served on avocado toast, though lions mane "lobster rolls" might come close.
For those looking for more of a year-round snack than a hearty meal, Chesed Farms has partnered with Paradise Cravings, a passion project of Alexsander Romadin that offers dried fruit, mushrooms and herbs made from only the freshest, highest-quality products.
Because of that commitment to quality, Paradise Cravings' offerings fluctuate more with the seasons than does Chesed Farms'. While cinnamon apples and pineapple snacks are currently on offer, their long-awaited watermelon jerky will only be available once ripe Hermiston melons are in season, Hazen said.
With such a constantly shifting landscape of healthy and hearty foods, there's always something to excite customers new or returning at Walla Walla's Downtown Farmers Market.