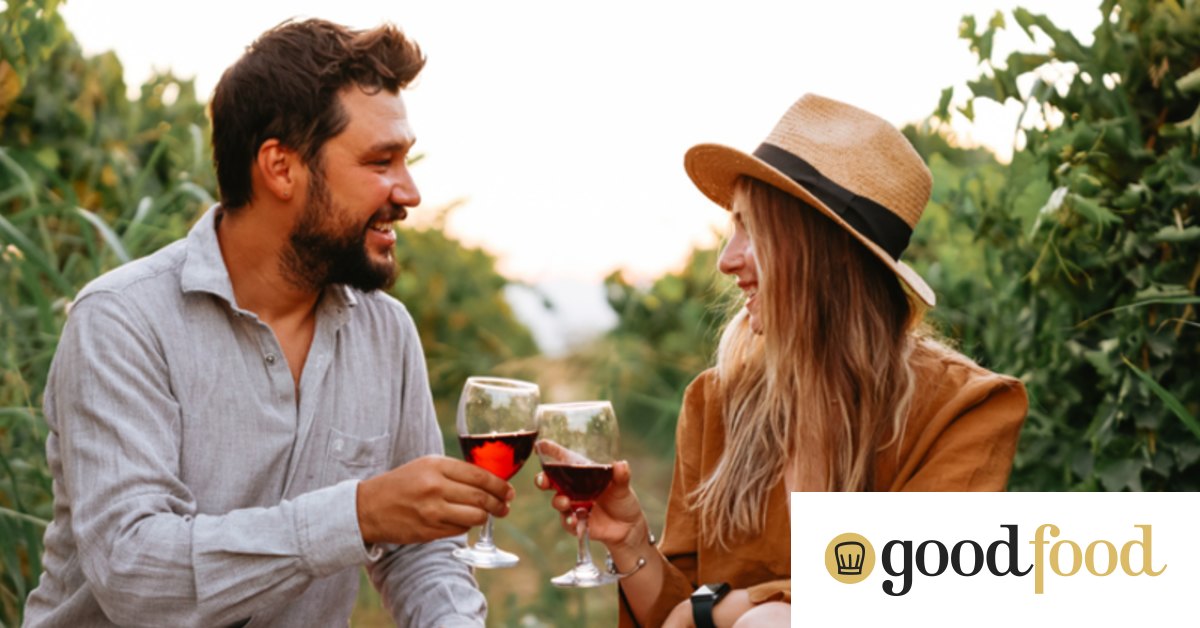 Food and wine talent leaving their mark
Advertorial for Naked Wines
In a world where the best known wineries churn out enormous volumes of wine each year, there is a place too, for the smaller producers. These are the folk who labour tirelessly to produce smaller volumes of interesting wines – often from planting vines through to bottling.
Many smaller winemakers sell their wares through companies like Naked Wines, who champion the joys and surprises that only a smaller winemaker can produce, supporting them to be creative forces rather than mass-producers. It's a unique model that links wine lovers directly with local, independent winemakers and eliminates the need for a middleman. As a result, Naked Wines shoppers enjoy a better way to wine, accessing quality wines at lower prices. Meet four of these winemaking teams, and their fearless leaders, crafting wines you need to know about now.
"Our story: both Kathryns; both winemakers; married to identical twins," says Kate Day (Kathryn) of Two Pairs Wines. Day met Katherine Stocker (known as Nina) while they were studying winemaking at Adelaide University, but wine had long been an interest. "My family always entertained with food and wine, and travel to wine regions was a huge part of our upbringing," says Day, who grew up beachside in Sydney's Cronulla. Stocker, however, was raised in the Alps. "I grew up in Switzerland where my parents helped out on weekends on a local vineyard," she says.
In an interesting twist, Stocker met her now-husband John, at Day's wedding. He was the brother of the groom – and his identical twin. The union cemented the named of their label – 'Two Pairs'.
Alongside their own individual wine consulting businesses, Stocker and Day run Two Pairs together, producing wine from grapes sourced from across Australia, like Shiraz from Central Victoria and Grenache from McLaren Vale.
Like Day and Stocker, Ben Riggs grew up with an appreciation for wine. "My family always drank wine with meals," he says. "I loved trying wine, particularly the off-dry German wines we frequently had at home."
He went on to be mentored by the likes of Murray Tyrrel and Brian Croser, becoming the Chief Winemaker at Wirra Wirra winery in McLaren Vale, before setting up shop on his own – because with this level of experience, why wouldn't he? Now known affectionately in the industry as 'Mr McLaren Vale,' what this man doesn't know about the region's wine isn't worth knowing.
Tim Smith didn't think he'd become a winemaker. "For a working-class boy like me from the Western suburbs of Adelaide, I'm not sure anybody saw this career coming… myself included!" he says. In fact, for most of his career he lived the rock and roll lifestyle of a lighting technician roadie for a host of major Aussie bands. A change saw him working at a local winery, eventually going solo through the support of Naked Wines. He now produces a Shiraz, Mataro and GSM through his own winery for Naked, and has pocketed himself a barrage of awards.
A couple of couples making extraordinary wine, from more than a couple of locations. "What's very cool about us is that we are four friends from Australia and New Zealand making wines in three different regions," says Swan Altschwager, who runs the label with husband Gus, and friends Mark and Emma Kenneally.
"Before we started with Naked Wines in 2014 we were all working for someone else – large companies, making wines that were big blends with no soul," explains Gus. "Going 'Naked' gave us the opportunity to make our own wine for the first time – it was our liberation!"
Over 65 of the top Australian and New Zealand winemakers are on board with Naked Wines and more than 100,000 customers have voted with their feet – farewelling big business and instead, supporting local, independent winemakers.
For Aussies that love their wine, Naked Wines is a meaningful way to make a difference to hardworking, rural winemakers. They've been swamped by an industry that's overtaken their passion with a dogged focus on bottom line and mass production. Along the way, hand-crafted quality became an unneeded by-product, which is not what wine creation is about. Celebrate the change – over a very good glass of the wine you can help make happen – at nakedwines.com.au
Restaurant reviews, news and the hottest openings served to your inbox.
Sign up