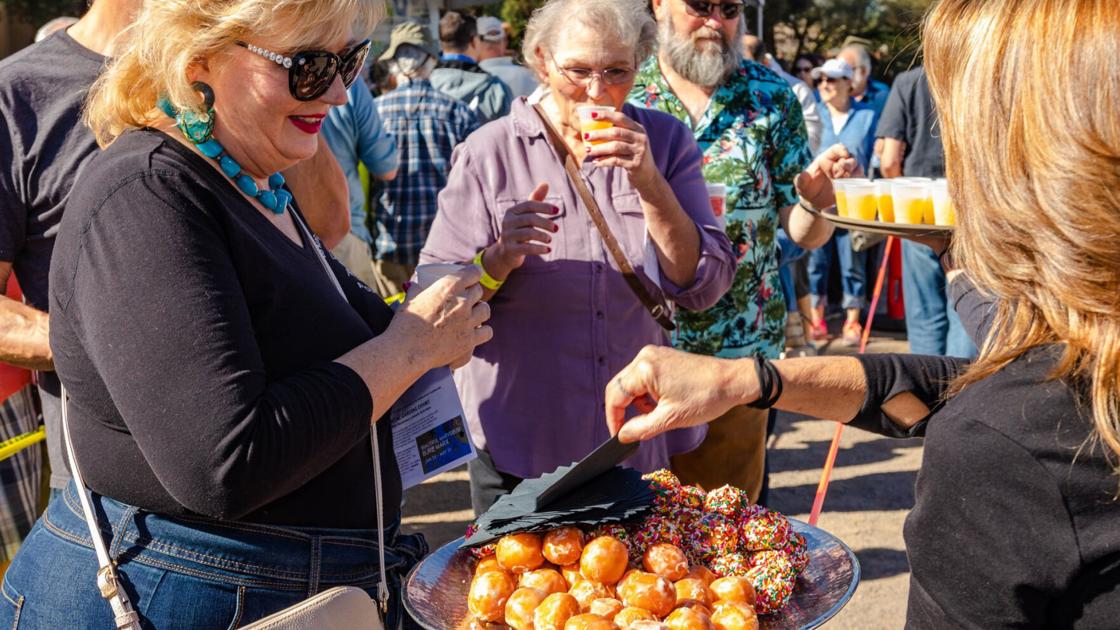 Tucson's Savor Food and Wine Fest returns after COVID hiatus
If you were pining for an early admission VIP ticket to the Jan. 28 Savor Food & Wine Festival, you're out of luck.
The last of the 200 VIP tickets sold last week.
General admission tickets ($100) are going fast, as well. As of last week, there were fewer than 75.
With more than 50 local wineries, breweries, distilleries, chefs and artisan food purveyors on the lineup, it's easy to see why tickets were in hot demand.
"I think the place and the venue has so much to do with the experience that people have with enjoying the food and beverage," she said. "I think the venue is one of the most important (aspects) because it really does add to the experience. It's in the heart of Tucson at the Botanical Gardens."
This is the eighth Savor festival and the first one SAACA has held since the pandemic put life on hold in March 2020. The event is a collaborative fundraiser for the nonprofit SAACA and its nonprofit partners, Tucson Botanical Gardens and Local First Arizona.
This year's festival has an added feature: a pavilion of food trucks showcasing another aspect of Tucson's culinary diversity that earned the city the first U.S. UNESCO City of Gastronomy designation in 2015.
Admission to the festival includes samples from all of the participants, which range from creations by award-winning chefs Ken Foy of Dante's Fire and Wendy Gauthier, executive chef of Ventana Canyon Club and Lodge; to a handful of rising artisan food purveyors including Bubbe's Fine Bagels and Transit Tea, both of which launched during the pandemic.
"I had the idea around five or six years ago, but I just kind of sat on it," said Manish Shah, who opened Transit Tea at 2645 E. Speedway with his partner Kristin Brakke in February 2021. "The concept has taken five or six years to evolve into what it is today. This is kind of like: What is the coolest thing I can do with tea, and that's the question I was trying to answer. And this shop is kind of it. Snow cones? Are you kidding me? It is ridiculous."
Transit sources its teas from Shah's 25-year-old Tucson company Maya Tea and shies away from anything artificial, with the exception of a sugar substitute used in a couple of sugar-free drinks. They blend the teas, served hot, cold, as a soda or a snow cone, with custom house-made syrups to create flavors that will harken to your past, from the Rainforest that tastes like an adult Hawaiian Punch with the addition of pineapple, dark cherry, strawberry and lime; to the Kaleidoscope, which uses watermelon and toasted almond to create the flavor of a watermelon Jolly Rancher candy.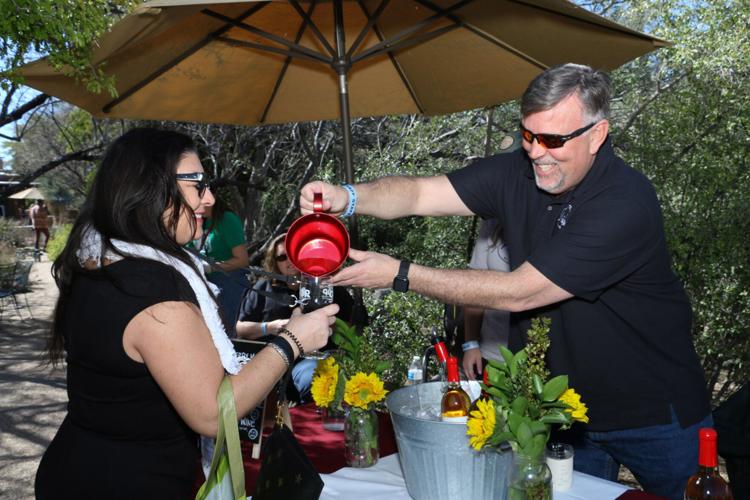 There's also Brakke's favorite: Solstice, which adds grapefruit, elderflower and lychee that will remind you of drinking a glass of Sauvignon Blanc wine.
"We're kind of sneaky about it, I guess," said the former sommelier. "Each one of the drinks has its own inspiration. We call it 'new'stalgia instead of nostalgia because it will remind you of things you may not remember that you forgot."
Brakke said they will offer up to four tea varieties and different flavored syrups during the Savor festival.
"I'm really excited about Savor," said Shah, who sells his Maya teas all over the country.
The festival runs from noon to 3 p.m. at Tucson Botanical Gardens, 2150 N. Alvernon Way. VIP ticketholders can enter at 11 a.m., and no on under the age of 21 will be admitted.
For a complete list of participants, visit saaca.org.
Contact reporter Cathalena E. Burch at [email protected] On Twitter @Starburch