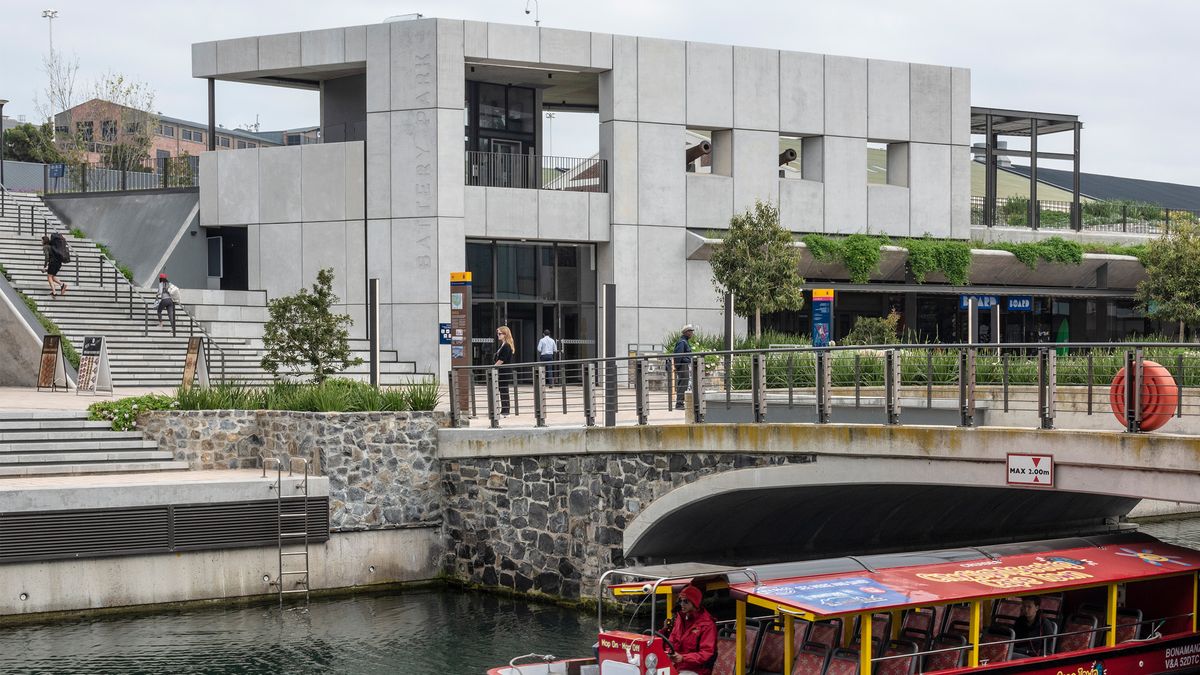 Cape Town things to do and see
Summer is slow to arrive in Cape Town, but once it announces itself, always with delicate spring blooms, South Africa's oldest city is revitalised and ready to serve. Framed by the enormous Table Mountain, Cape Town offers pleasure-seekers a heady mix of abundant nature and bustling cosmopolitanism. It is the country's art, design, food and wellness capital, says author and curator Sean O'Toole, a long-time resident. 
Late summer is especially social, with the Cape Town Art Fair (17-19 February 2023), now in its tenth year, part of a vibrant art scene that includes the Thomas Heatherwick-designed Zeitz Museum of Contemporary Art Africa. The city is equally renowned for its outstanding dining options, as well as spas with spoil-yourself views of ocean, mountain, harbour and vineyard. 
Explore some of Cape Town's coveted secrets
SAD Studio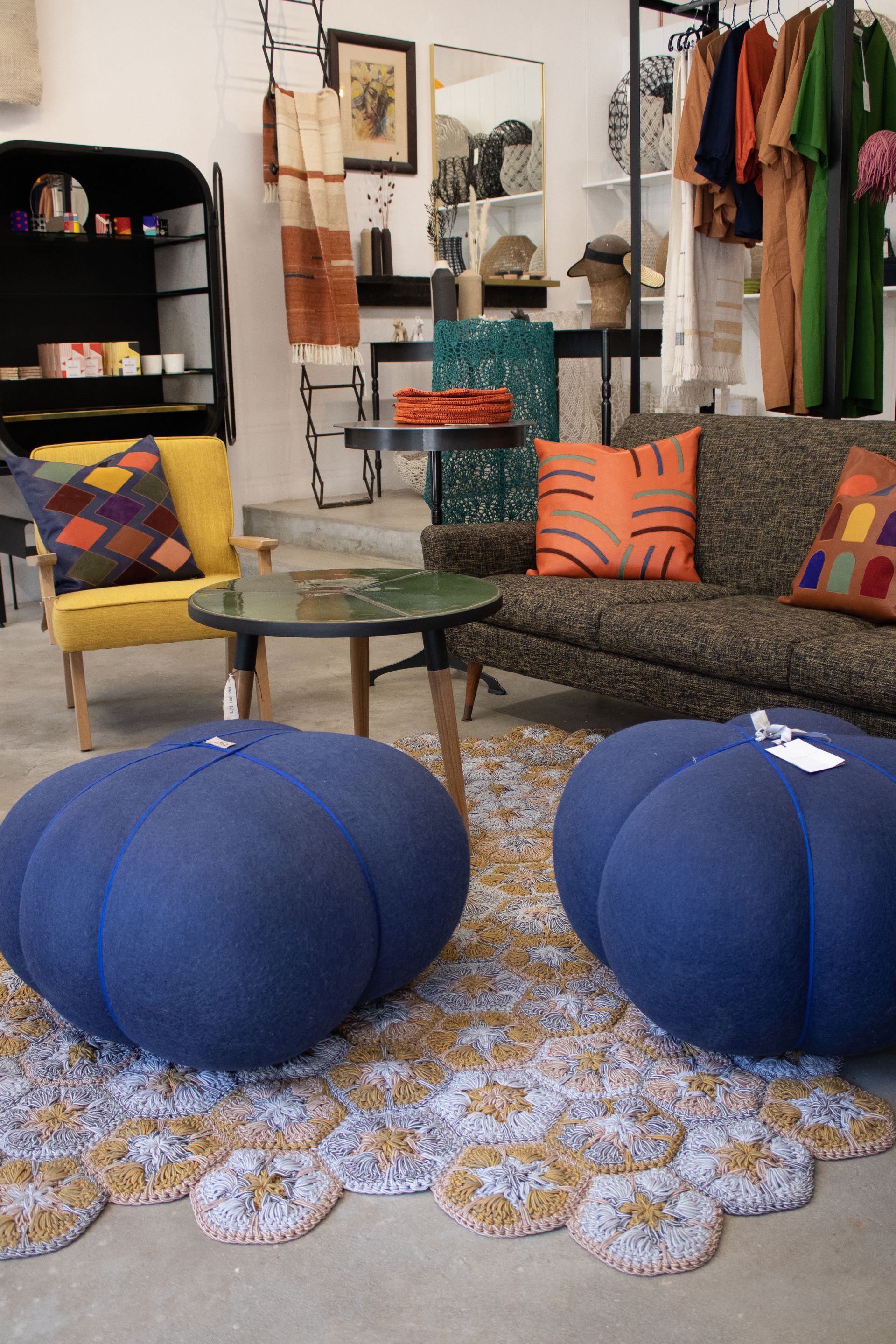 This design concept store, located in the refurbished Old Cape Quarter, forms part of De Waterkant's patchwork of luxe boutiques and fashionable pieds-à-terre. SAD – a jokey contraction of 'South African design' – stocks small editions by regional designers and artists. A handmade philosophy pervades its offering of fashion, jewellery and home interiors, curated by art dealer and restaurateur Baylon Sandri. Frances van Hasselt's hand-woven mohair womenswear (South Africa is the largest mohair producer in the world), and artist Margaret Courtney-Clarke's Swakara wool carpets, produced with weaver Moses Helao from fibres from Namibian sheep, are good examples of its small-batch, collaboratively produced luxuries. 
sadstudio.co (opens in new tab)
The Gin Bar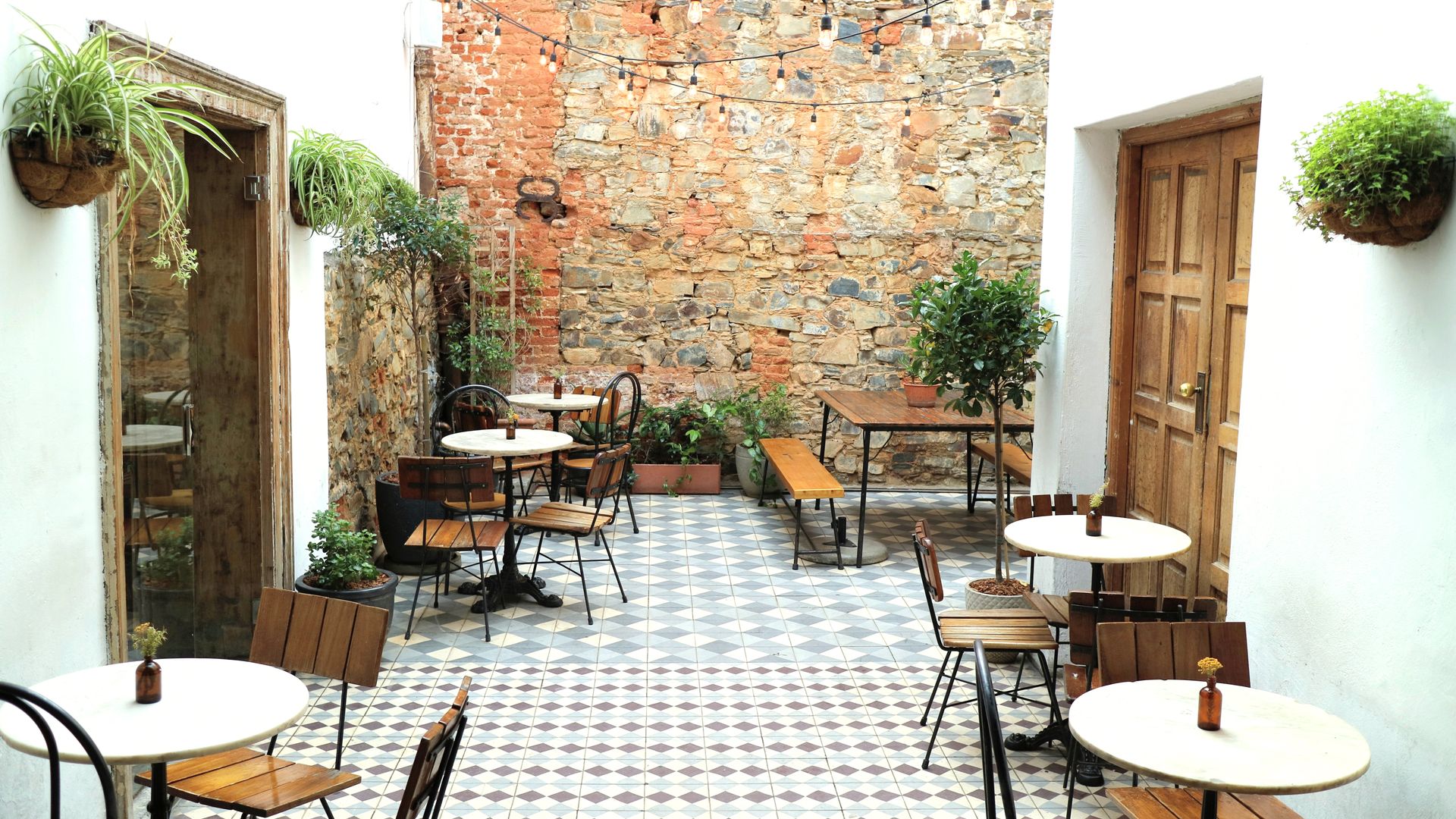 Initially an add-on to a trendy art gallery, now defunct, The Gin Bar has proven a durable favourite with Cape Town's capricious smart set. Entered via Honest Chocolate Café, the premises are an amalgamation of various historical buildings, including a former funeral home. The jumbled layout, which includes an attractive courtyard and tiered indoor setting, corresponds with the upcycled aesthetic of the furnishings. Gin is de rigueur. The menu includes 80 local varieties, but it's the five signature 'remedies' that charm. Ambition, a juniper-based gin cocktail, is the most popular. The bar also stocks local wines and imported tipples.
theginbar.co.za (opens in new tab)
@theginbar (opens in new tab)
Battery Park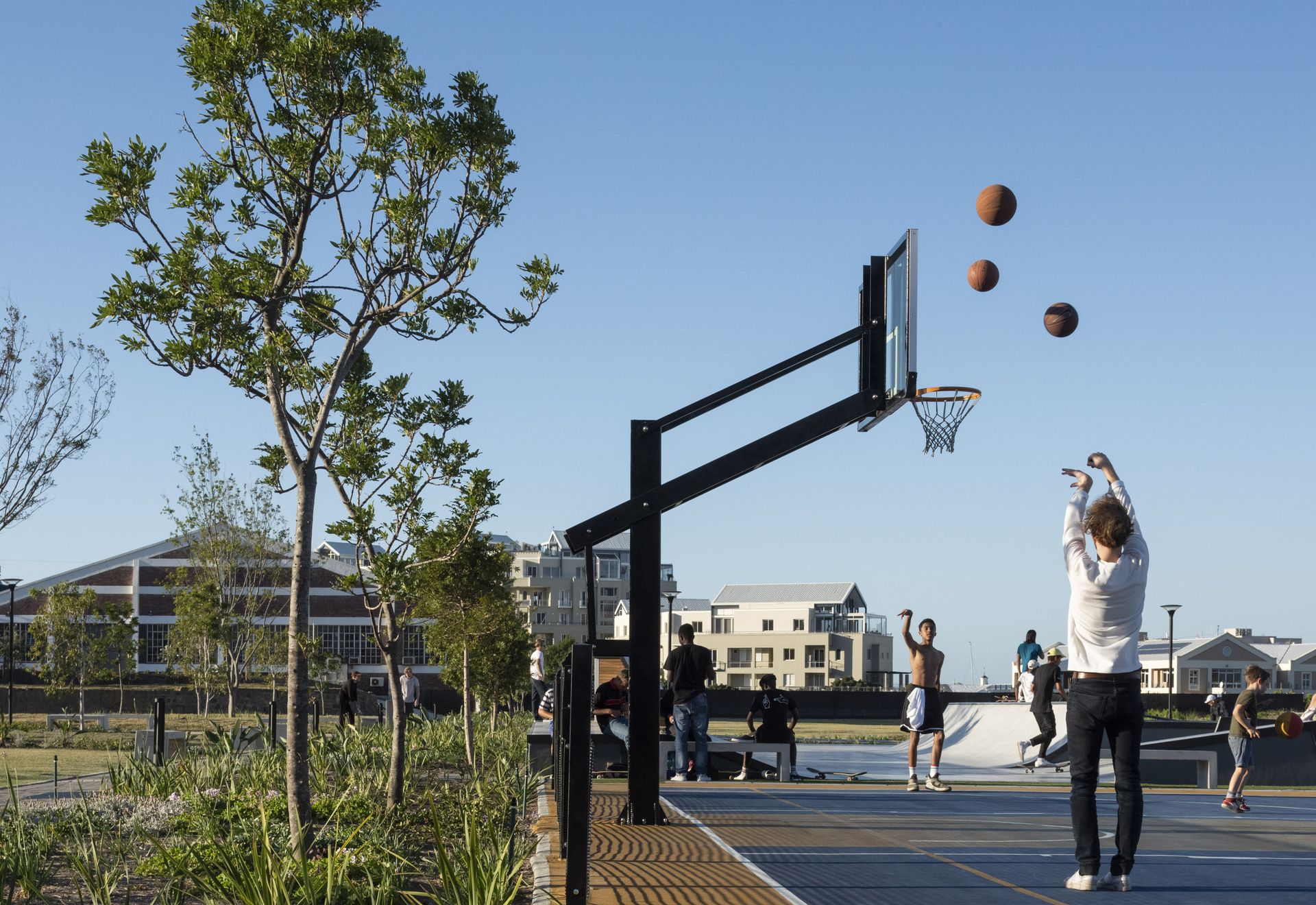 Designed by local architectural practice DHK, this pedestrian-friendly urban park and heritage site at a busy junction connects the lower city centre with the sprawling Victoria & Alfred Waterfront mall development. The elevated site was historically important. The stone buildings are remnants of Amsterdam Battery, named for the maritime fortifications erected by Dutch settlers in 1784. The elevated urban sports area tactfully conceals a 1,206-bay parking lot. Semi-circular curved walkways map the footprint of the original fortification and descend to eleven canal-side retail units. The canal is swimmable.
waterfront.co.za (opens in new tab)
The Spa at Twelve Apostles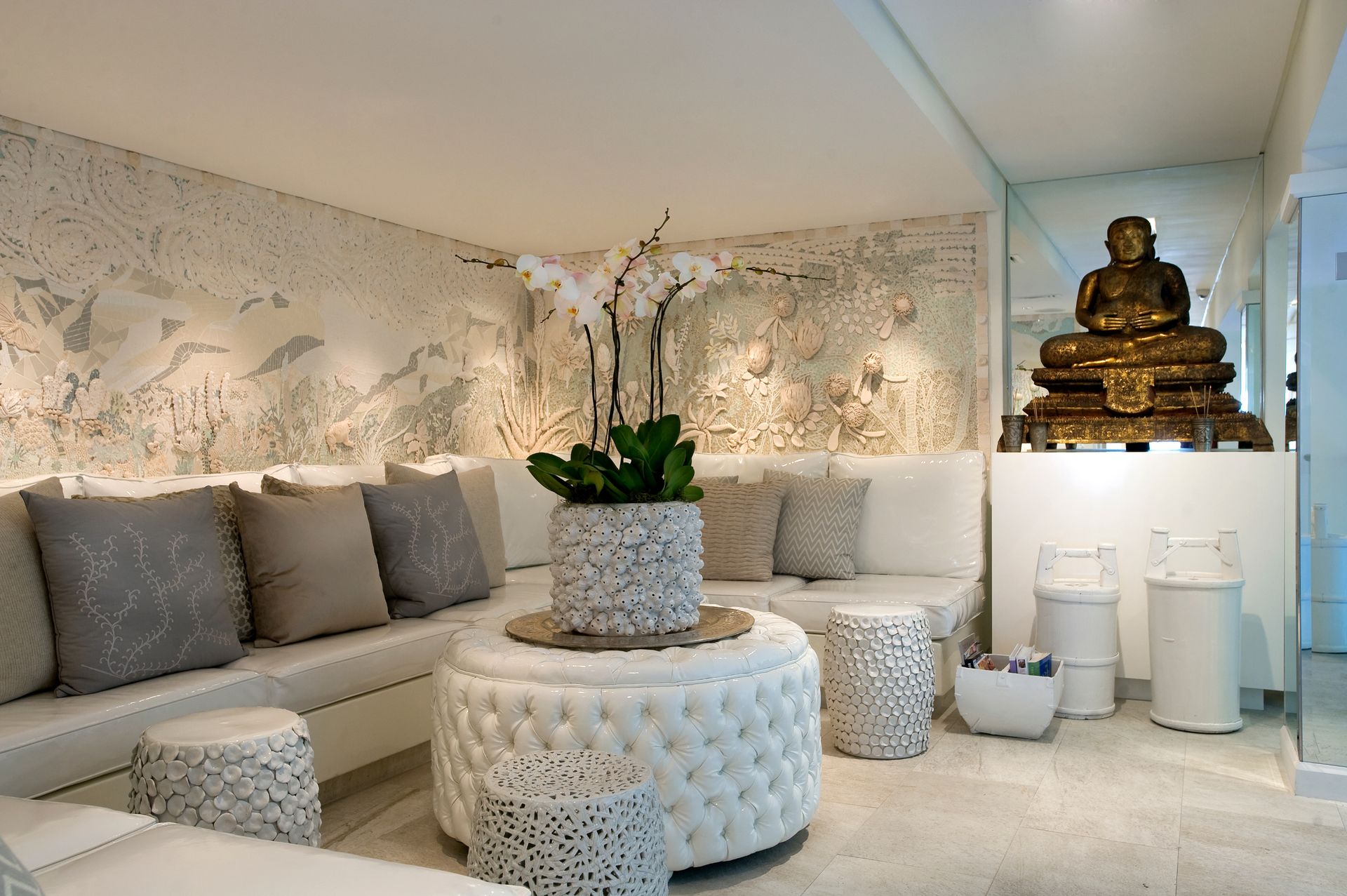 Cape Town is less a city than a series of atomised hamlets, but this secluded destination stands apart. Situated on an unspoilt Atlantic Ocean coastal road between the ritzy suburbs of Camps Bay and Llandudno, the location – formerly a private home – was transformed into a hotel in the 1990s. Owner Toni Tollman oversaw the tranquil design of The Spa, a later feature, selecting the muted tones of the all-white crystal grotto. The menu includes a saltwater flotation pool, Arabic rasul chamber and – exclusively in Cape Town – Tata Harper face and body treatments, but it is the two mountain gazebos that define its allure.
12apostleshotel.com (opens in new tab)
@12apostleshotel (opens in new tab)
Between Us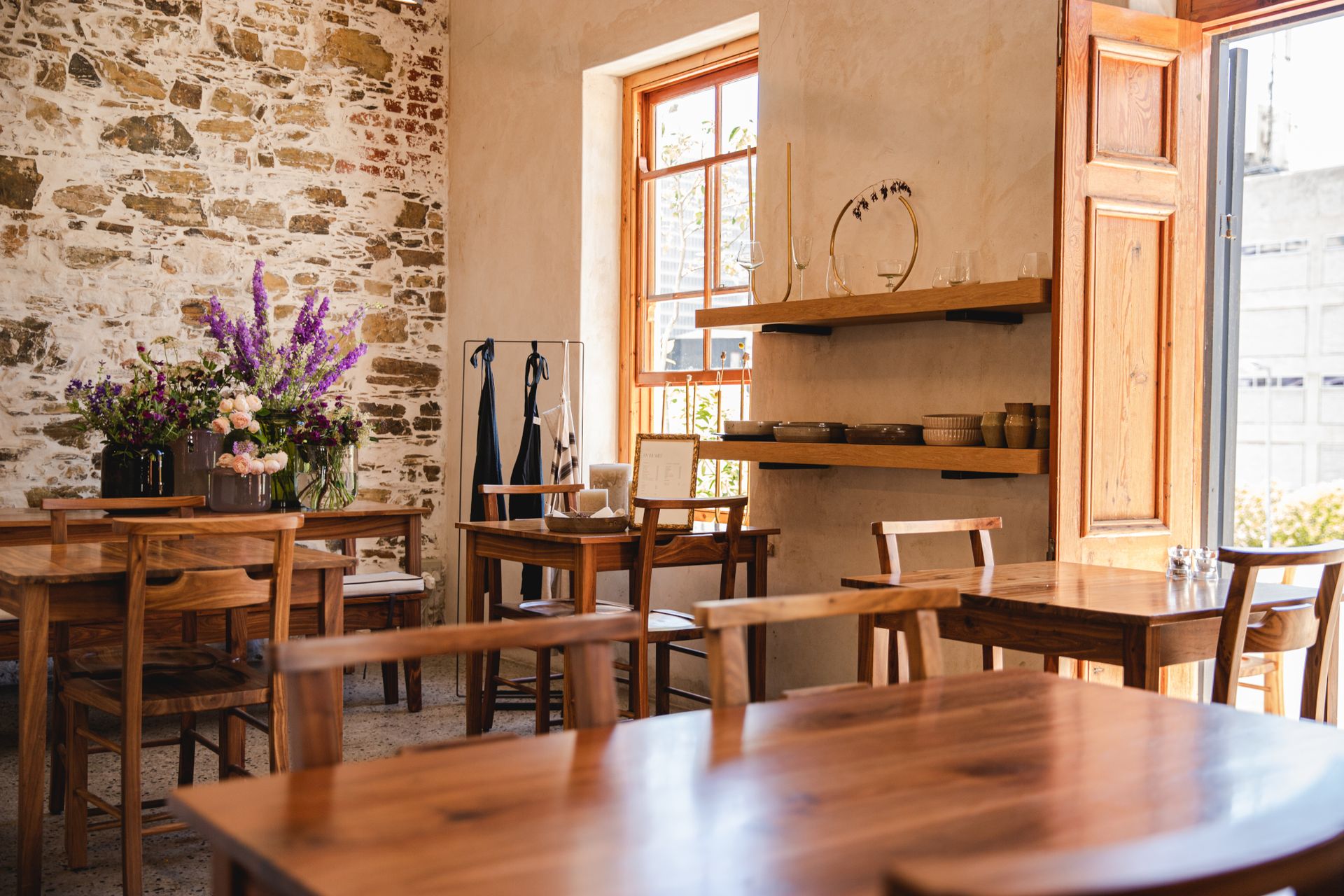 This cult bistro occupies a refurbished Victorian home on fashionable Bree Street. The unfussy but refined naturalism of the interiors – exposed Cape sandstone walls, dark-wood furniture on grey terrazzo flooring, exquisite cut flowers – reflects the tastes of its founders, twin sisters Jesse and Jamie Friedberg. Roles are evenly split: Jamie is a quiet force in the kitchen, while Jesse handles the front of house. Breakfast means eggs: try the Persian herb frittata with smoked salmon. The yellow-fin tuna on the lunch and dinner menus is caught locally, and the Chalmar beef is sourced from the respected Wethmar family of farmers. The baked cheesecake alone justifies a visit.
betweenus.capetown (opens in new tab)
@betweenus.ct (opens in new tab)
Gorgeous George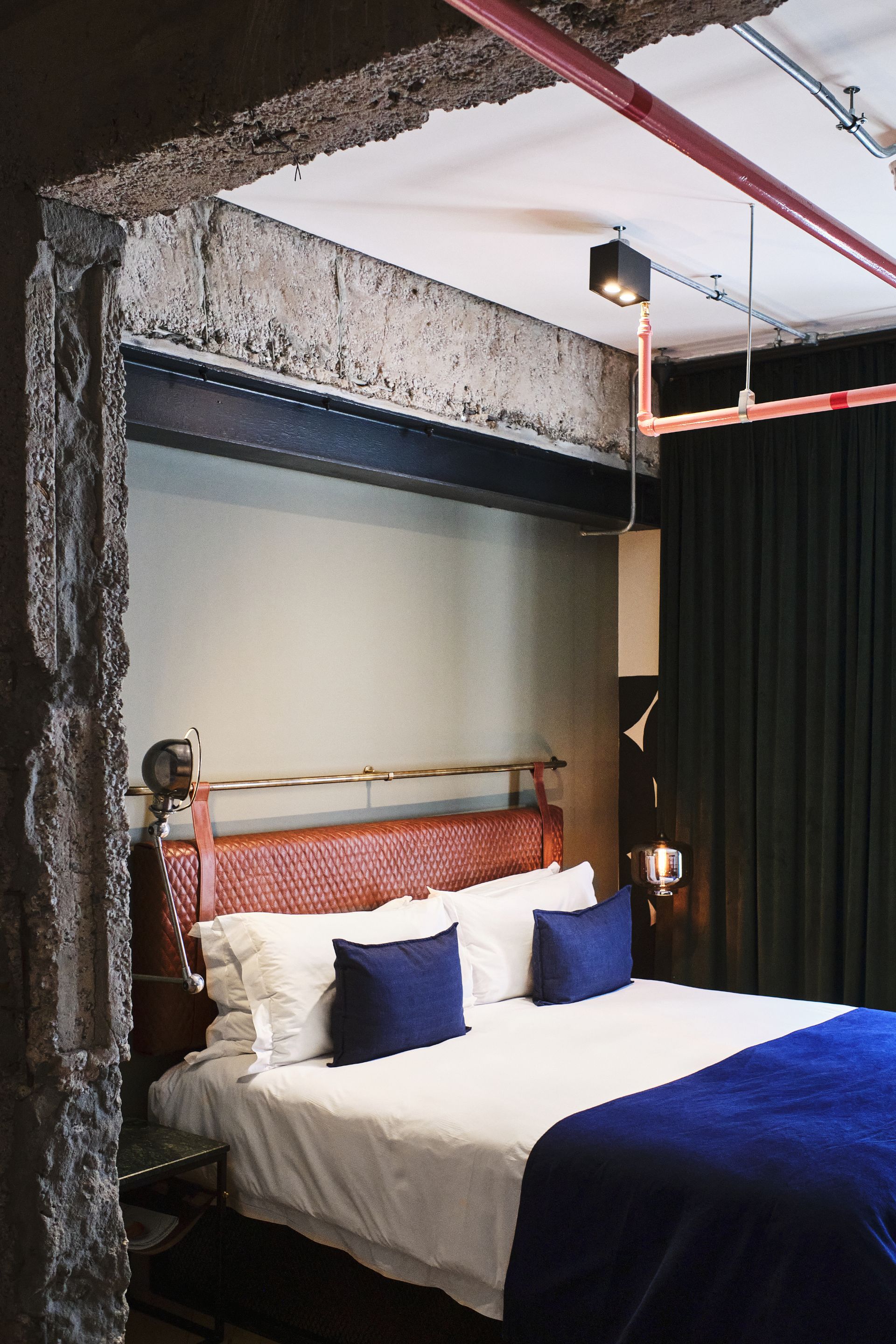 Located on one of Cape Town's major walkways, this 32-room urban hotel with a rooftop surprise combines two historical properties, one a former bank. The 2019 revamp subtracted very little from their distinctive art deco and New Edwardian style, culminating in a stripped retro elegance. Art is integral to the experience. Lucie de Moyencourt's Delftware-style map of Cape Town in the foyer is composed of 1,800 hand-painted tiles. The rooms, while individually styled, all feature exposed concrete, leather headboards and original art, notably by David Brits. The first-floor Pink Room hosts live events. Gigi Rooftop, on the sixth floor, is hugely popular, both for its bistro menu (including wood-fired meats) and cocktails (the signature Gigi Club is a fruity blend of Tanqueray and Cinzano Dry). Timing is crucial: the mosaic pool is best experienced before sunset. 
gorgeousgeorge.co.za (opens in new tab)
Constantia Wine Route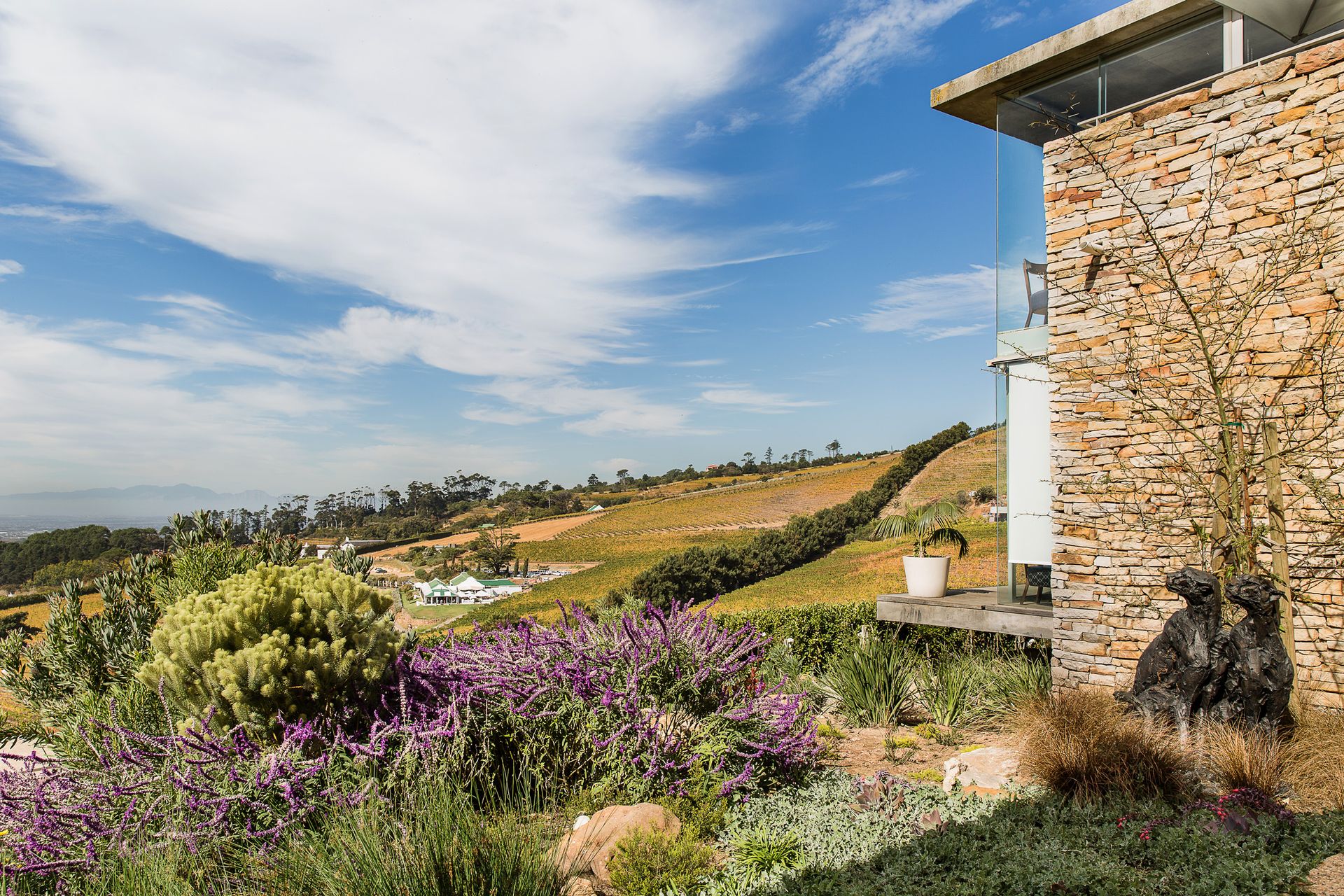 Yes, the nearby towns of Stellenbosch and Franschhoek are premium vinous destinations, but the Constantia Valley has bragging rights as the Cape's oldest wine-growing region. Start at Steenberg, which produces sparkling wines in the manner of champagne but labels them Methode Cap Classique. Next stop is Uitsig, which has a credible chardonnay and like Steenberg offers reliable casual dining, as well as an outlet of Kristen's Kick Ass Ice Cream. Wine aficionados may want to head straight for Klein Constantia, home to the storied Vin de Constance, a sweet wine eulogised by two intemperate Frenchmen, Napoleon and Baudelaire, and revived from obscurity in 1990 by the Jooste family, who occupy the historical manor house. The journey ends on a high, literally, at Beau Constantia, a former livestock farm transformed into a luxury winery with a view. Located on an estate known for its audacious private homes by Jon Jacobson of Metropolis Design, the Beau Constantia offshoot of Liam Tomlin's admired Chefs Warehouse concept is here headed up by star chef Ivor Jones, formerly of La Colombe and Test Kitchen. Tip: bookings for the four-course set menu are essential.
steenbergfarm.com (opens in new tab)
uitsig.co.za
(opens in new tab)kleinconstantia.com
(opens in new tab)beauconstantia.com (opens in new tab)
metropolisdesign.co.za  (opens in new tab)
Bree Street Meander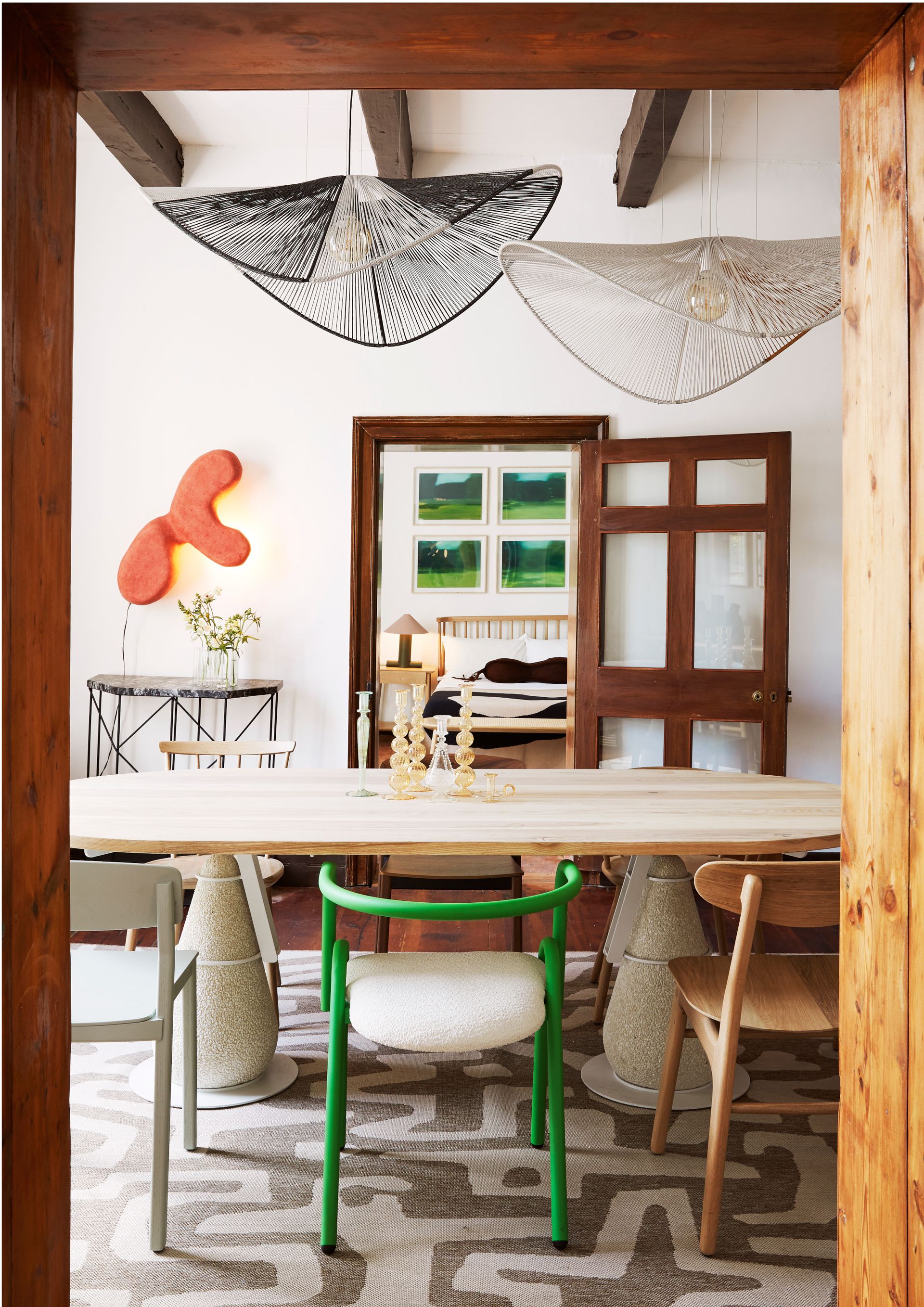 Much has changed in the eight decades since painter Freida Lock's house at 71 Bree Street was the informal headquarters of the New Group, South Africa's first painterly avant-garde – Bree Street went vertical. It is home to Cape Town's tallest building, the 139m-tall Portside by architects Derek Henstra and Louis Karol. For a taste of old Bree, start at the opposite end, at artist and patissier-turned-jeweller Katherine-Mary Pichulik's gorgeous atelier, near Dear Rae, the must-visit showroom of freckled jeweller Karin Rae Matthee. The next destination is Always Welcome, a Johannesburg multi-brand coop specialising in local homeware that opened a showroom in a restored 18th-century townhouse on Heritage Square. Revive yourself at contemporary diner Clarke's or Rosetta Roastery, devotees of rare single-origin coffees. Detours are part of the adventure. Church Street, off Bree, is home to ceramics enthusiast Michael Chandler's eponymous home store; directly opposite, Keith Mehner of KM2K Architecture hosts an occasional showroom.
dearrae.co.za (opens in new tab)
alwayswelcome.store (opens in new tab)
chandlerhouse.co.za
(opens in new tab)rosettaroastery.com (opens in new tab)
pichulik.com (opens in new tab)
clarkesdining.co.za (opens in new tab)
km2k.co.za (opens in new tab)
Wallpaper* City Guide to Cape Town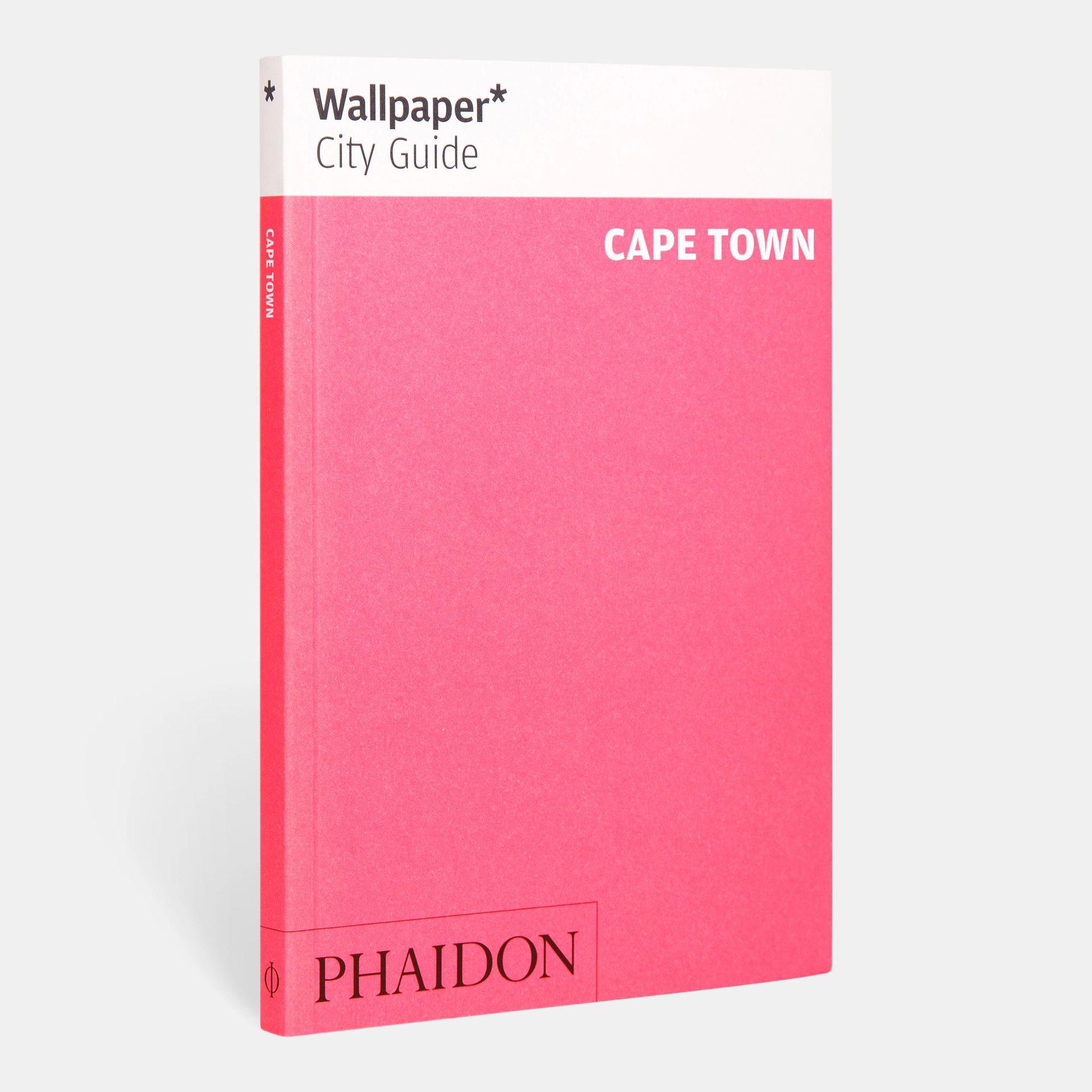 Find out more in the Wallpaper* City Guide to Cape Town, £9.95, phaidon.com (opens in new tab)