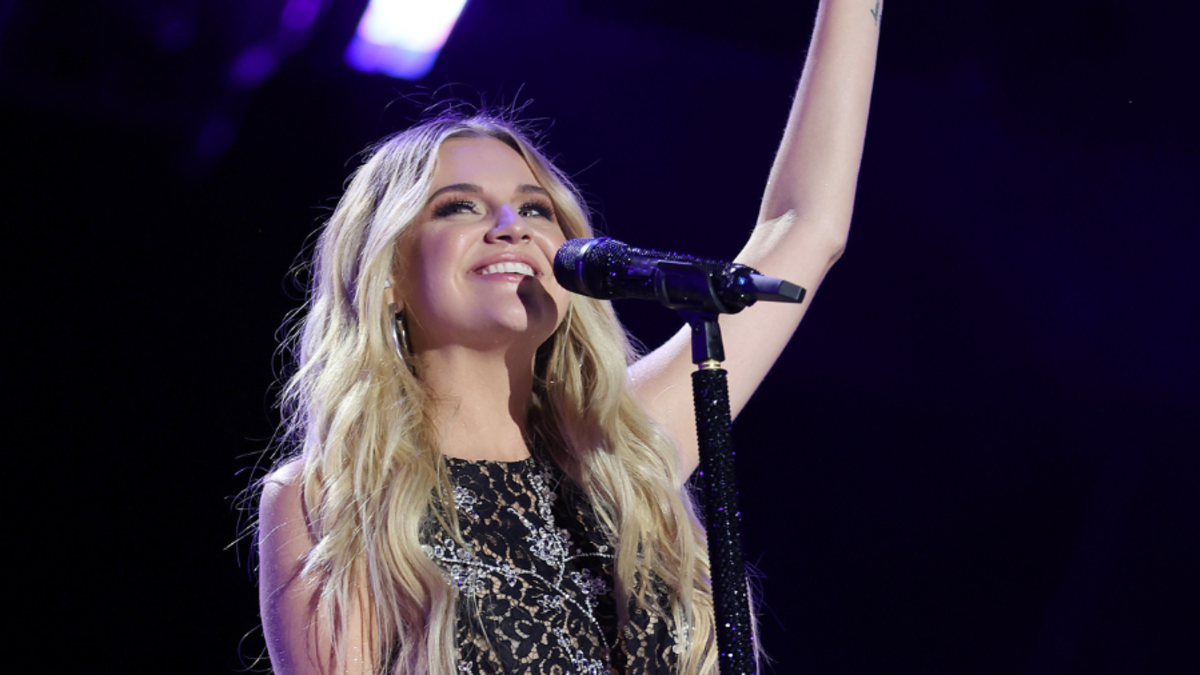 Kelsea Ballerini Gives Tour Of Gorgeous Nashville Home
By
Bobby Lange
9 months ago
Kelsea Ballerini opened the doors to her gorgeous Nashville home and pointed out the personal touches that mean the most to her during a recent interview. The "HEARTFIRST" artist is pictured on the cover of the first digital issue of The Spruce, available Thursday (September 15). The publication aims to "offer practical, real-life tips and inspiration to help you make your best home. From decorating and gardening advice, to entertaining and home repair how-tos, The Spruce can show you how."
Ballerini, who recently celebrated her 29th birthday, spoke with The Spruce about her home design inspirations, her music and more for the story published as part of the Renovation Issue. Ballerini's stunning home is decorated with floral prints, cozy furniture pieces, mementos from career-defining milestones and more. Her current Nashville home is an upgrade from her previous condo, opening up with more space — for her and for her dog, Dibs — more like the big piece of land she grew up on in Knoxville, Tennessee.
"I think your home should reflect you," Ballerini said in the issue of The Spruce. "For me, I love to have a space where people feel like they don't have to take off their shoes, but they can if they want to. And come over in your sweatpants and if you spill wine—unless it's on that one bench seat—that's okay, nothing's going to ruin the space. I wanted something that reflected that kind of energy. I think to each their own. I think the house should be whatever they want it to be."
The Spruce's Renovation Issue aims to "celebrate all things home renovation. Renovations are about finding a vision, facing challenges along the way, and embracing the joy we finally feel when everything comes together," The Spruce shared on Instagram on Thursday.
The Spruce's digital issue featuring cover star Kelsea Ballerini is available now. Read the full story from The Spruce here.
Among the highlights in Ballerini's home are mementos that remind her of working with some of country music's biggest icons, including Kenny Chesney, Dolly Parton and Shania Twain. Ballerini's most recent tribute to Twain happened at the 15th Annual ACM Honors, which the Academy of Country Music hosted last month at the historic Ryman Auditorium in Nashville, Tennessee, and aired on Tuesday (September 13). Ballerini wore Twain's 1999 GRAMMY Awards gown on the red carpet, and re-created her "Man! I Feel Like A Woman" look when she covered the song during a high-energy performance to kick off the show.
Ballerini is getting ready to release her highly-anticipated studio album, Subject To Change. So far, fans have had a chance to listen to a few of the '90s country-inspired songs — "HEARTFIRST," "Love Is A Cowboy," "The Little Things" and "What I Have" — on the 15-track project, and the award-winning artist will release another one, "If You Go Down (I'm Goin' Down Too)," on Friday (September 16). Ballerini said "it's giving thelma and louise mary anne and wanda ride or die through calm and chaos a thank god for friends bippity bop." Ballerini told The Spruce that this album is the first one "where I didn't worry about being a role model. Instead of writing for other people, I wrote for me…" Subject To Change is set to release on September 23.